Shop by collection
Curious about the difference between all collections and leather types? Read it here .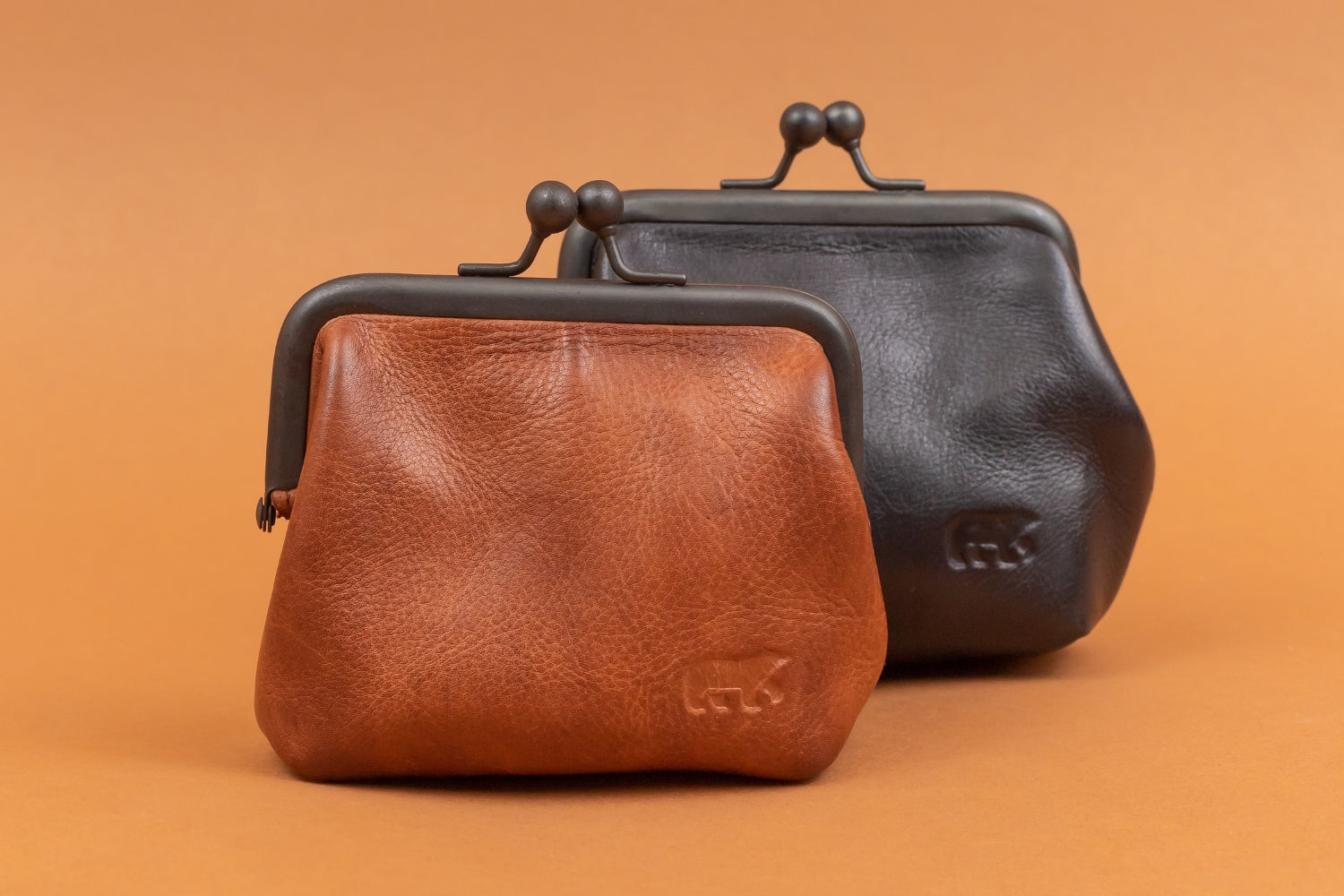 Bestsellers
The most popular wallets for women. Check them out below.
Sold out
Sold out
Sold out
Sold out
Sold out
Sold out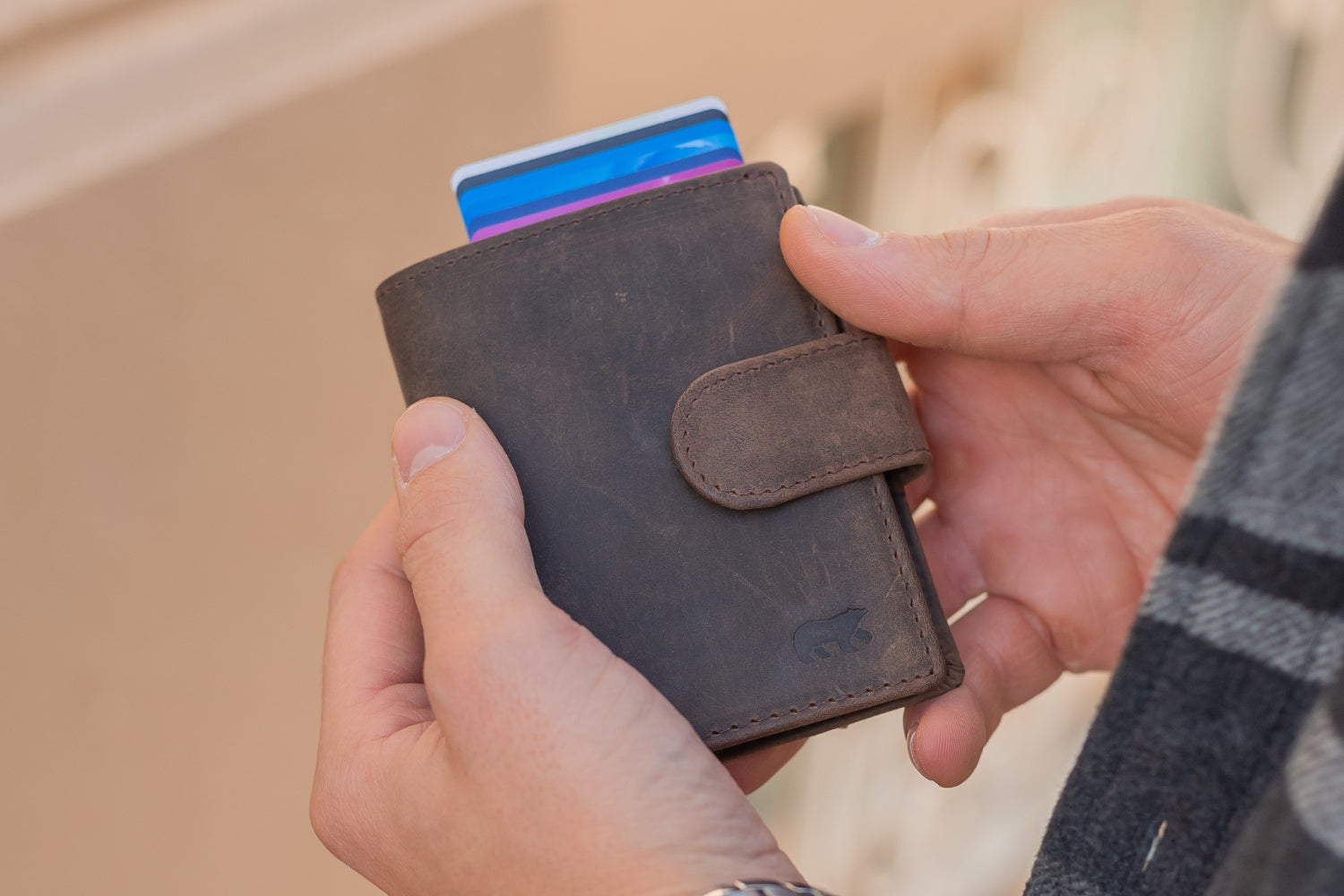 Favorites
The most popular wallets for men. Check them out below.
Sold out
Sold out
Sold out
Sold out
Sold out
You can shop leather wallets at BEARLifestyle.nl
Are you looking for a leather wallet? Then you have come to the right place at BEARLifestyle.nl. We are the only (web) shop to offer the complete Bear collection, formerly Bear Design. Bear is a Dutch brand that offers leather bags, wallets and accessories. All products are produced in a sustainable way in India and are made of strong and good leather that will last for years.
We understand very well that women sometimes have different needs regarding wallets than men. Fortunately, there is plenty of choice in different models, sizes and colors. Something for everyone.
Also, almost all Bear wallets contain RFID protection . This means that your cards are protected against unwanted scanning of your online personal data for theft, also known as skimming. This way, for example, thieves can withdraw money from your account anonymously, which you obviously do not want. Therefore, choose a wallet that is RFID protected.
Card holders
Nowadays it is increasingly normal to only take cards with you and our card holders are ideal for that. From a simple model with a plastic card folder to a modern sliding system for easy access.
Transfer wallets
Undoubtedly the favorite model of many women. The classic wrap wallets are always very popular due to the practical and spacious layouts. This type of wallet has a flap that falls over the opening of the wallet, making it easy to get to your belongings quickly while keeping them safely stored.
Zipper wallets
If you want to go for a safe wallet, a zipper wallet is a good option. The main difference between this model and other wallets is that it has a zipper to keep the contents safe. This ensures that your cards, money and other valuables are well protected against loss and theft.
Billfolds
Undoubtedly the favorite model of many men. A billfold is a wallet with a double fold, which unfolds into a longer and narrower wallet. It is a timeless accessory that is popular for its many compartments and pockets to store your money, cards and other items.
Key cases
Don't need a big wallet? Bear's key cases offer space for one or more bunches of keys, cards, ransom money or other small items. A key case often only has one compartment, so you have your things quickly at hand and you can see what's inside at a glance.
Underwire Wallets
In addition to the modern card holders, we also have beautiful, classic bracket wallets . They have a retro look and are good for some ransom money, stamps or a key. These wallets take you back in time and will probably give you a lot of nostalgia.
Bag with it?
Every wallet naturally includes a bag to take the fair with you. The best thing is of course that the bag matches your wallet. Fortunately, we have plenty of choice in this. We advise you to go for the same type of leather, so that it matches each other. So you can go out in style.