Cow-Lavato, Callisto-Pelle, Dark Nature; what's what? In this blog we explain exactly what characterizes each collection and what the differences are. This is how you become a real Bear pro!
bear collections
All collections that you will find with us are from Bear . Every product from these collections is made of genuine cow leather, so we do not sell imitation leather. We get that question sometimes. Below you will find all Bear collections that we sell.
Basic & FR
Sleek, functional & well priced
This is where it all started. The Basic collection has existed for almost 30 years and is known for its smooth, classic models. There are three things that characterize the Basic collection: sleek designs, functionality and good prices. This also applies to the FR collection , which is in the same vein as the Basic collection. The FR products are very similar to those of the Basic, but they have a little more structure and are not as smooth. Both collections are available in three colours.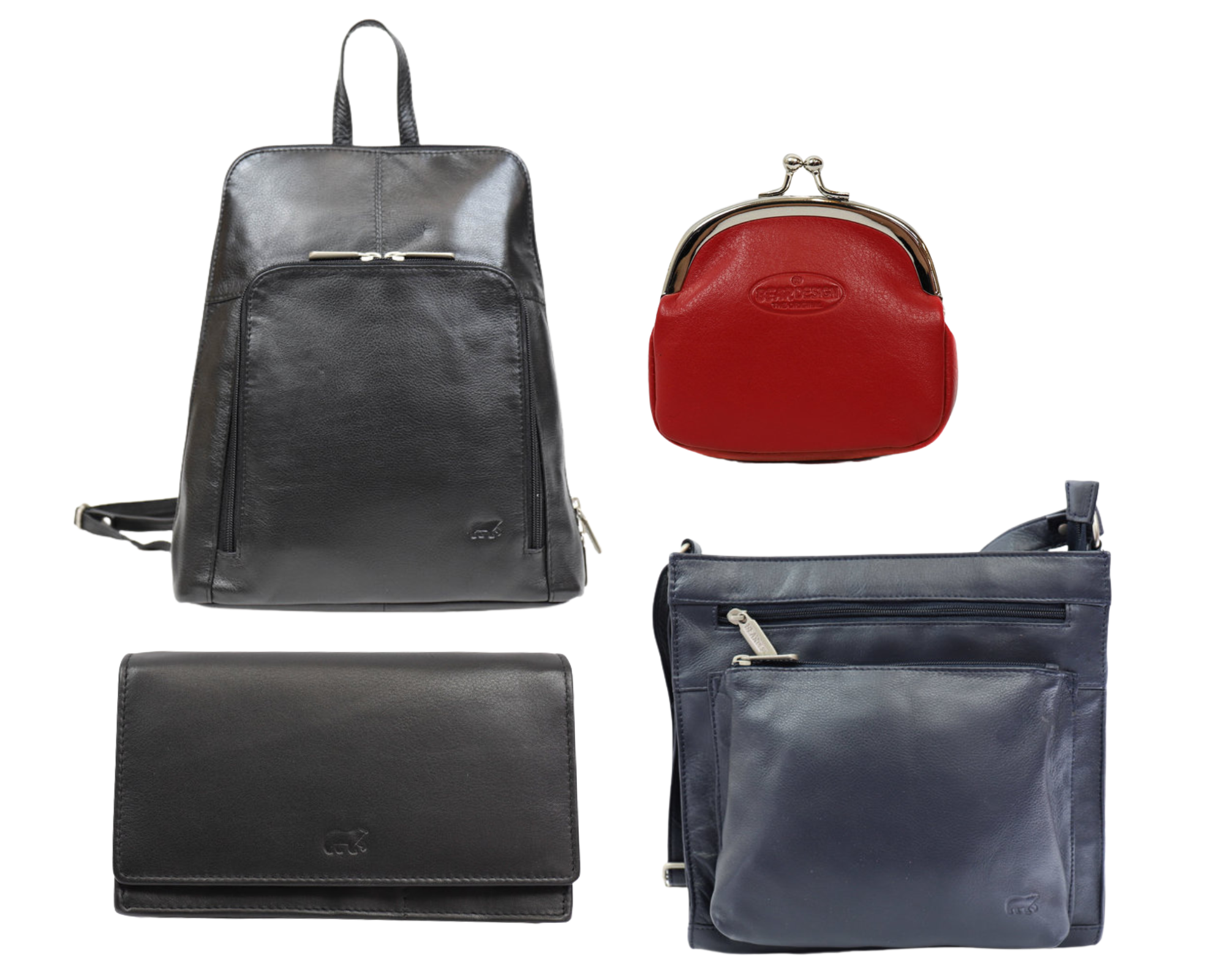 Roma
Shiny, classic & vintage look
In addition to the Basic collection, the Roma collection has also been there since the beginning. This collection is an upgrade of the Basic collection, which consists of largely the same models in other colors of sleek, glossier leather. All items from the Roma collection are finished with a light colored seam and are available in a number of colours.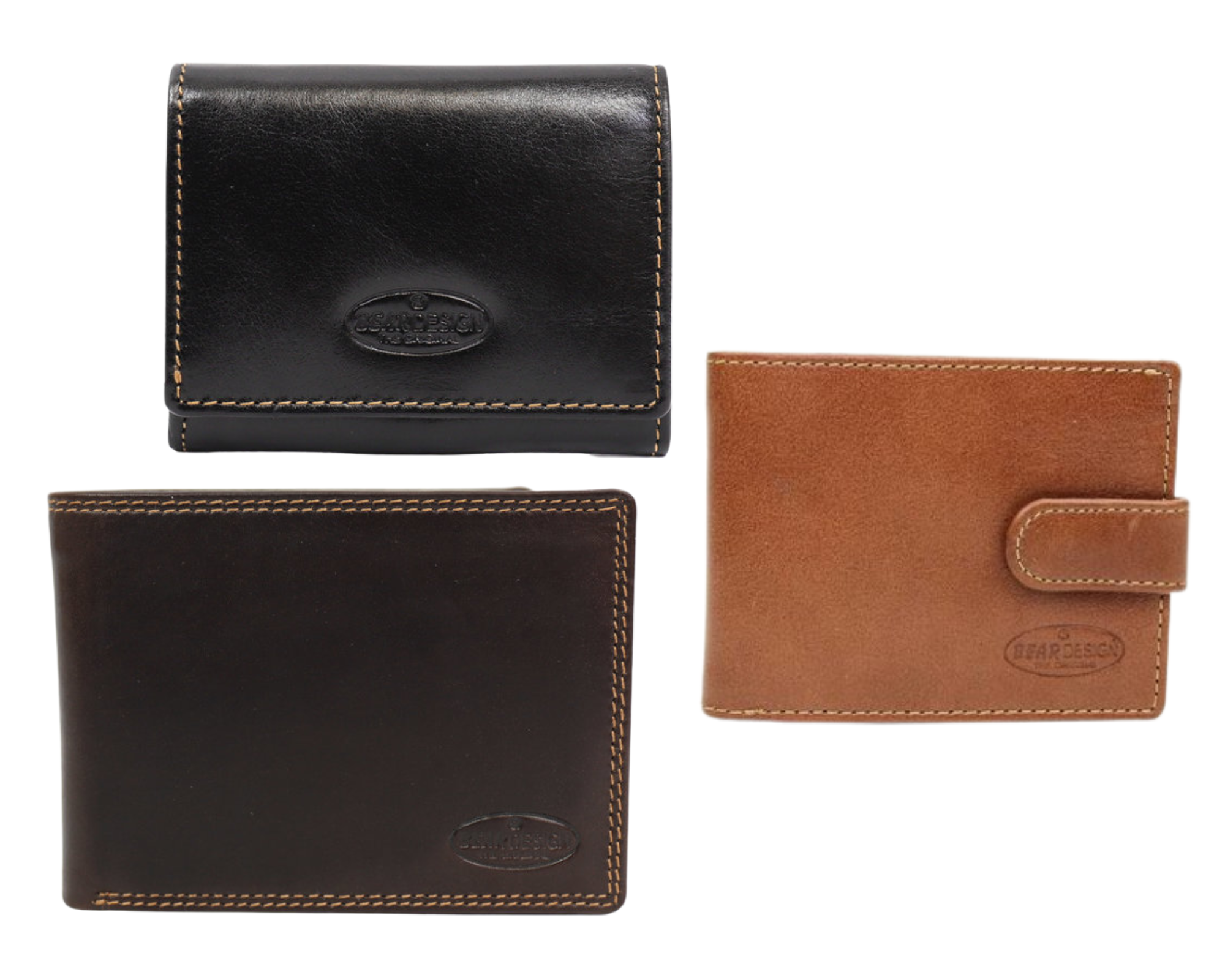 Dark Nature & Vegas
Robust, sturdy & tough
Bear's signature collection. All items from the Dark Nature collection are made of beautiful, strong and brown leather. They only become more beautiful with use, the leather comes to life as it were. As a result, each Dark Nature bag or wallet tells its own story. The Vegas collection is very similar in appearance. The only difference is that the Vegas products are smooth and available in 4 different colors and Dark Nature is made of soft, more robust leather in a brown color.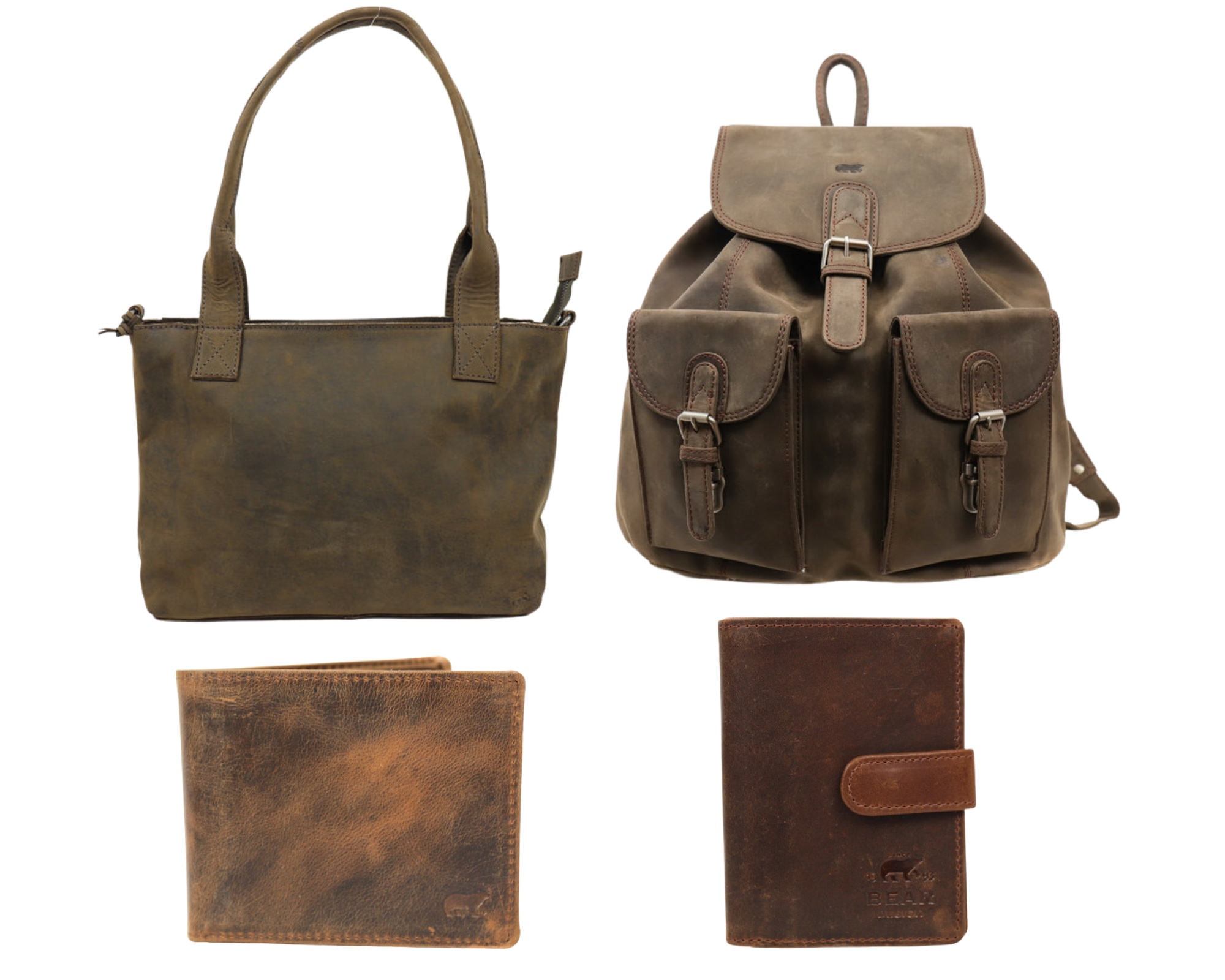 Cow Lavato
Washed, smooth & creative
Lavato is Italian for crops. By using this new way of leather processing and creating new colors, the Cow-Lavato collection is the collection to keep an eye on. All products are made of supple and smooth leather and are available in countless colours.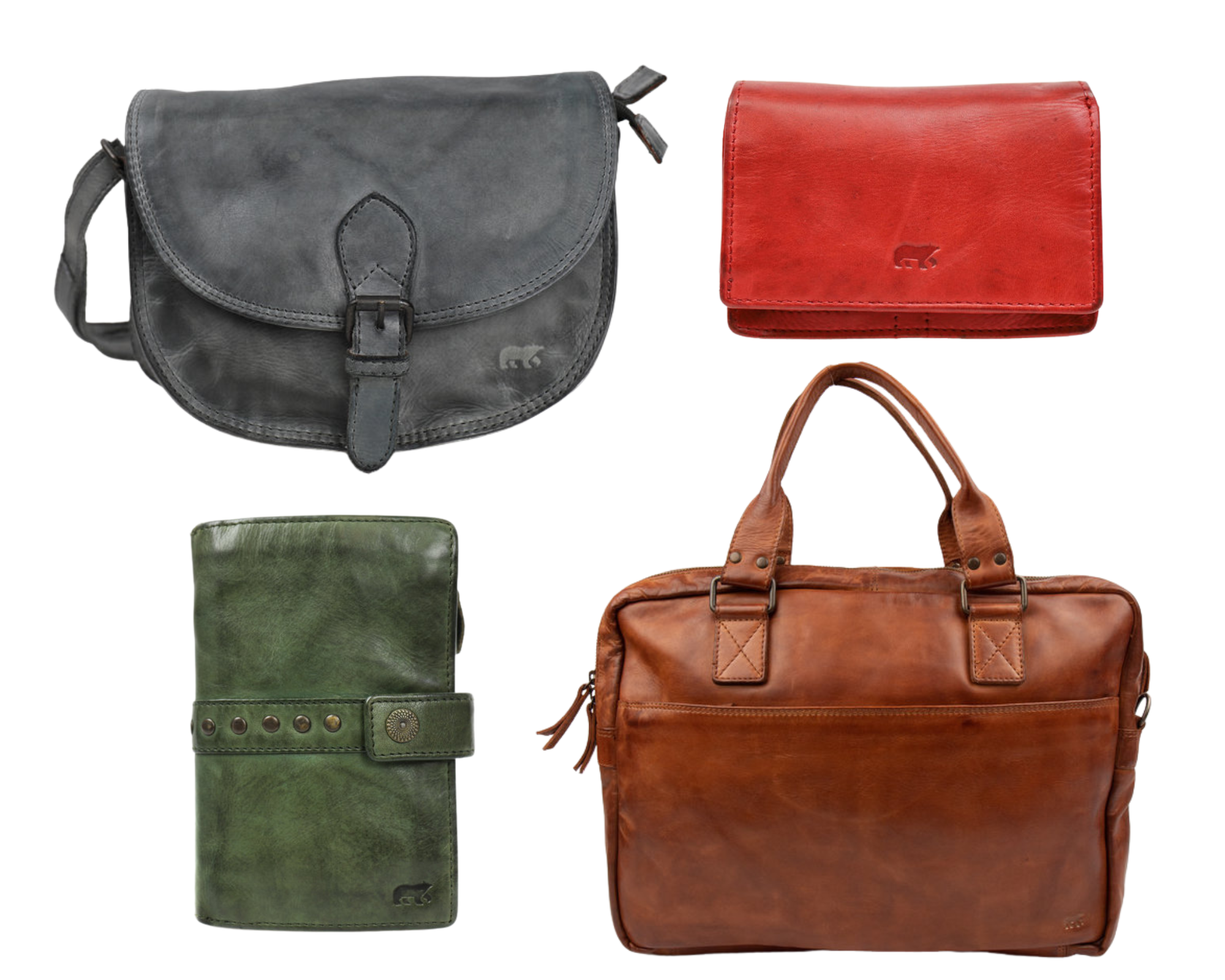 Callisto-Pelle
Soft, supple & matte
This Bear collection is a true addition. The products from the Callisto-Pelle collection are only made from the finest skins and are treated with a unique wax that makes it wonderfully supple. This collection has a matte finish and is known for its soft leather. Again in all kinds of different colors.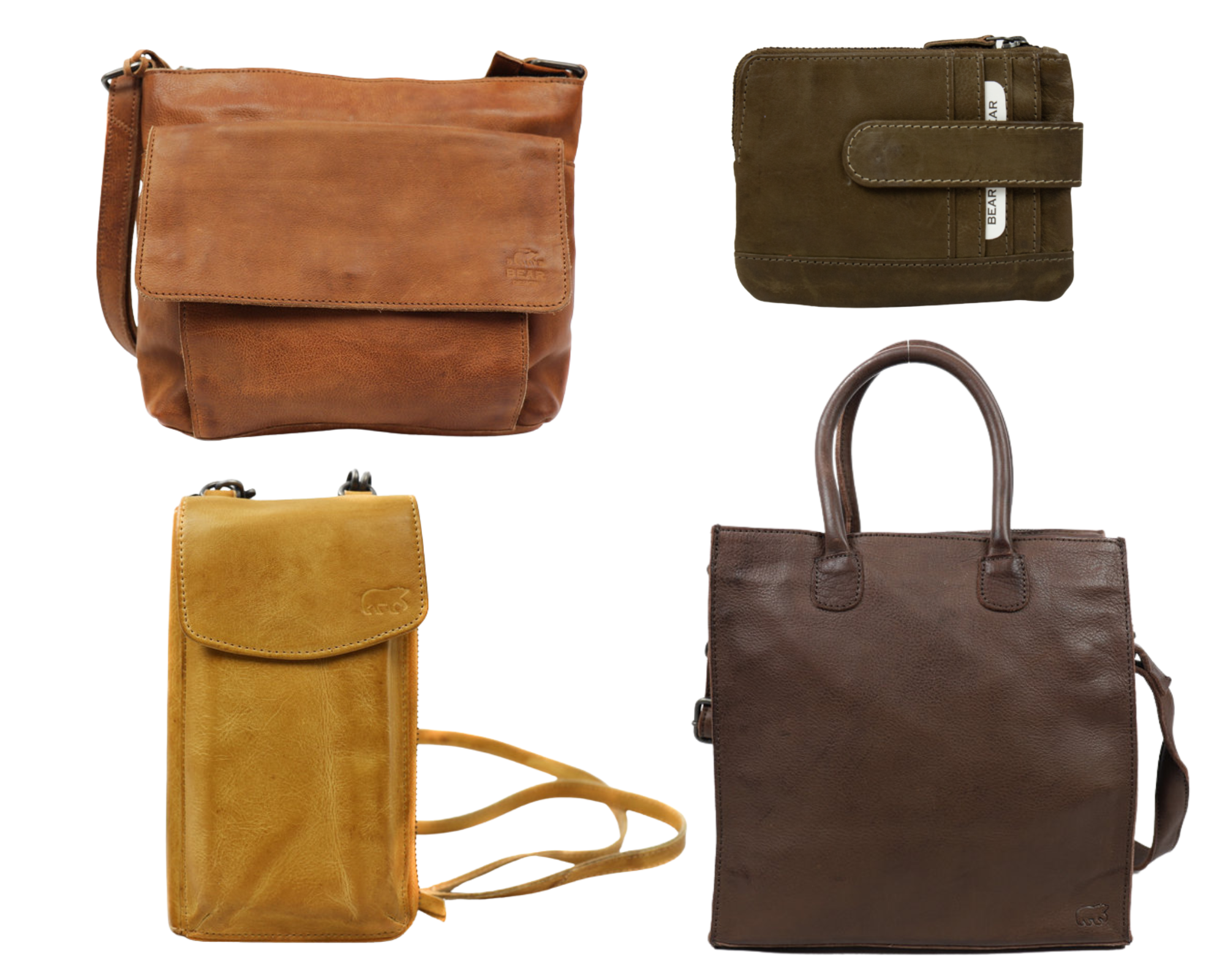 Milano Justo
Extremely soft, lightweight & braided
This collection is known for its extremely soft and flexible bags and wallets. As a result, all products are also very lightweight. In the Milano-Justo collection you will find braided patterns in addition to smooth designs. This collection is available in the three most popular colours.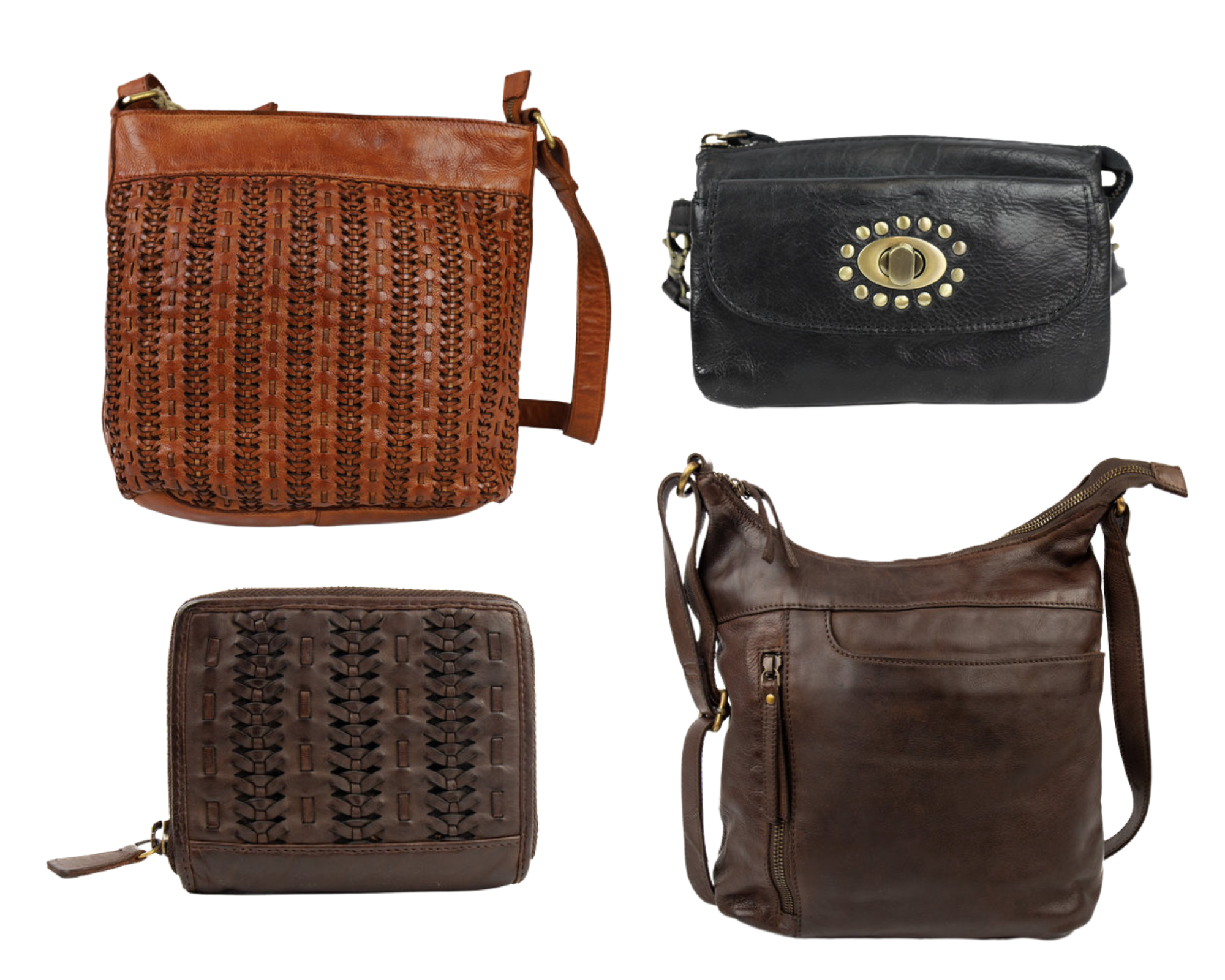 By Maaike
Exclusive, checkered & smooth
A Bear exclusive. All products from the By Maaike collection are specially designed for Bear. All models are made of smooth leather and have a unique diamond pattern. They are made in a warm color, which is between cognac and dark brown.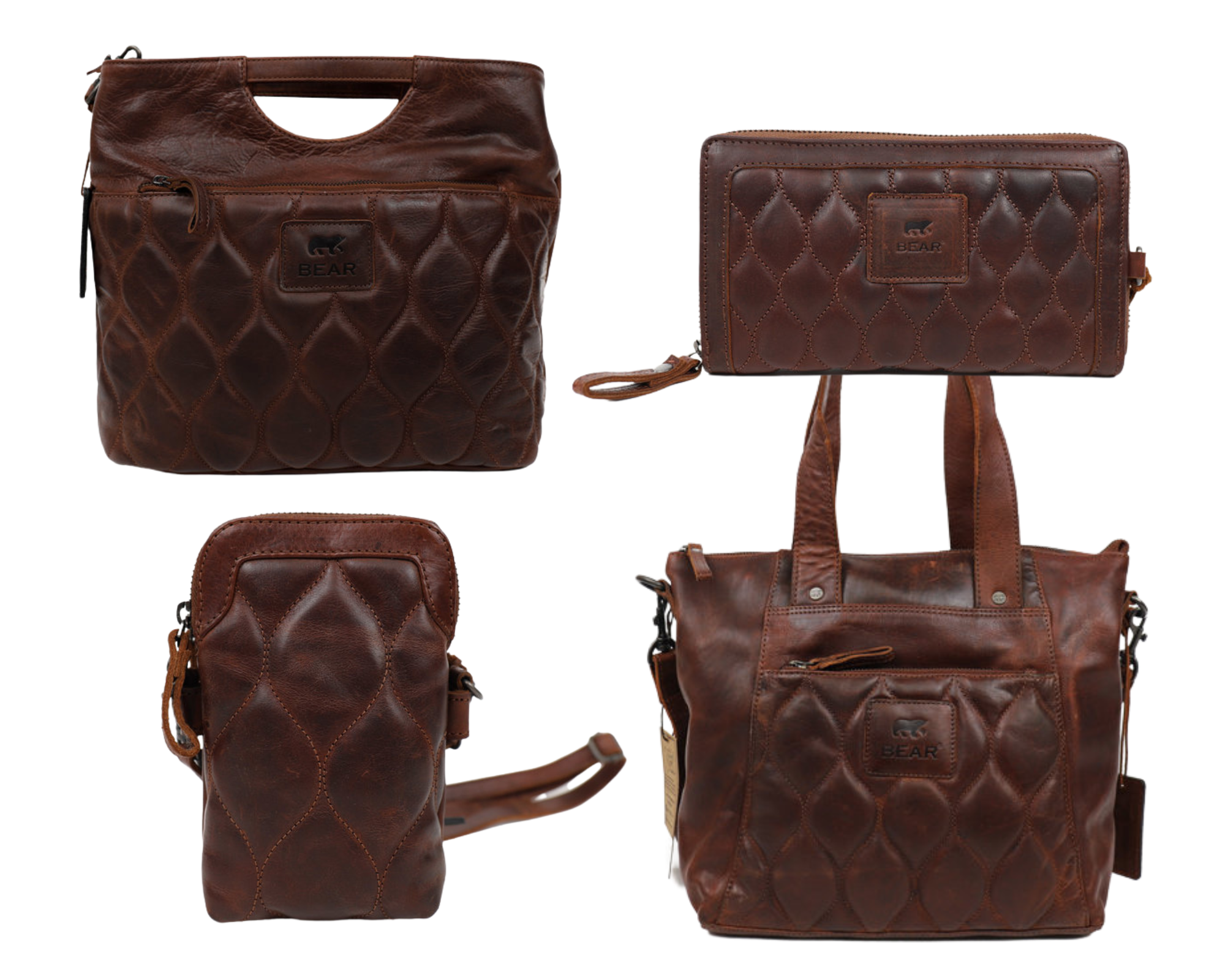 Andora
Smooth, timeless and tough
This collection is made of the finest buffalo leather. Here you will find timeless models of smooth leather that you can use for years and never tire of. That characterizes the Andora collection . All in a beautiful, classic color and finished with an iron bear.
Do you have any questions? Contact us and

we will be happy to help you.