The wallet bag is the ideal mix between a small shoulder bag and a wallet. We are happy to help you find the perfect wallet bag. Are you going for our classic 'Umi' or 'Uma'? Or do you prefer another model?
'Umi' & 'Uma'
Did you know that these names mean 'little bear' and 'big bear'? 'Umi' and 'Uma' are the classic wallet bags from Bear. These are bags that can be worn as a shoulder bag, wallet and clutch. The bag even has special compartments for cards.
Small, but spacious
'Umi' and 'Uma' are small, but secretly there is a lot that can be done in these bags. The bags consist of three separate compartments. The bottom therefore looks like an accordion and works with the same principle, so the bag can still expand considerably in depth.
Measuring is knowing
It is of course important that you can simply take your phone, wallet, agenda or other items with you. Therefore, measure the largest item you would like to take with you and compare it with the dimensions of the different sizes of bags. This way you can be sure that they fit in the bag.
The three models
We have these wallet bags in three different sizes. So which one is best for you and your needs? We are happy to help you with that.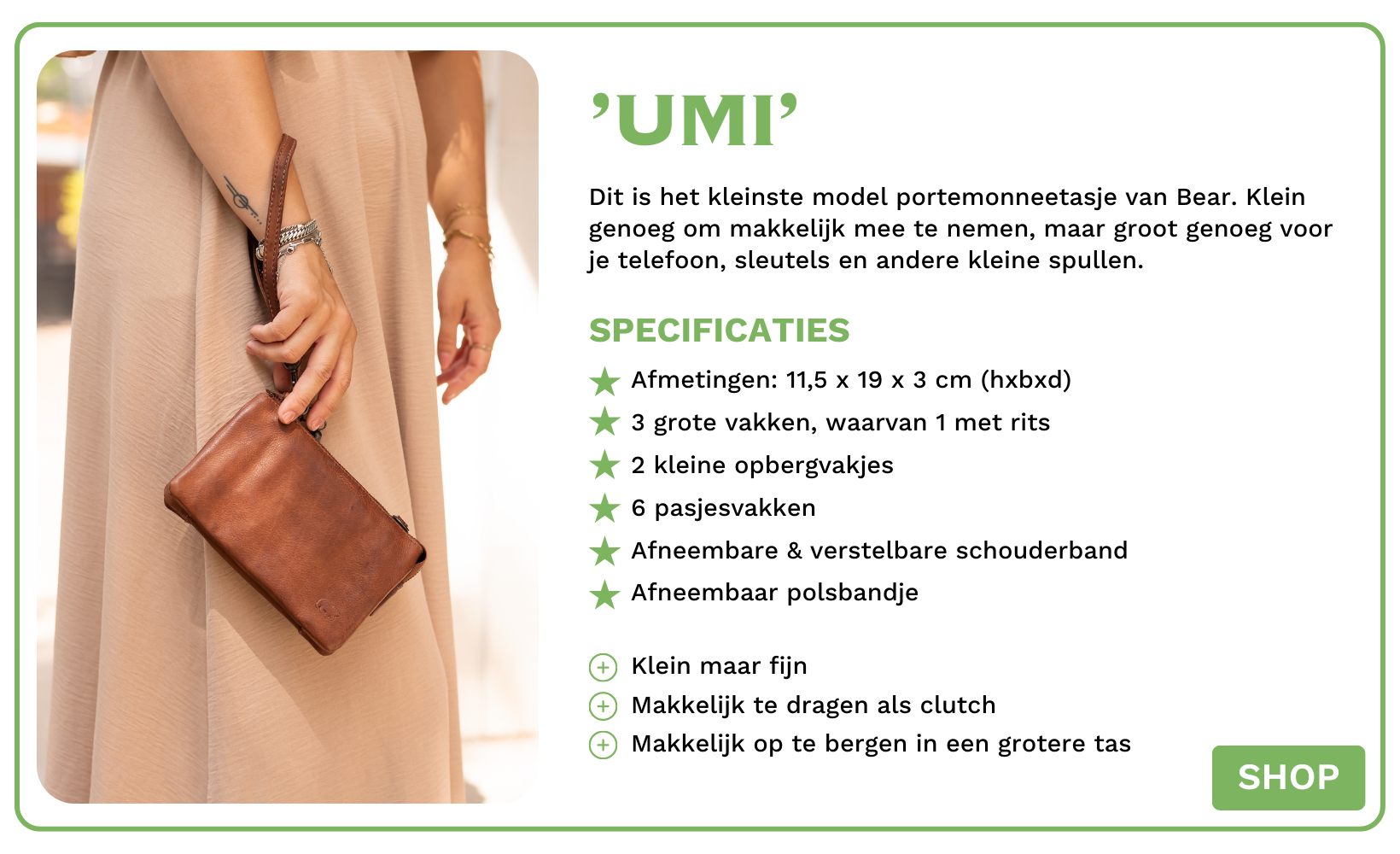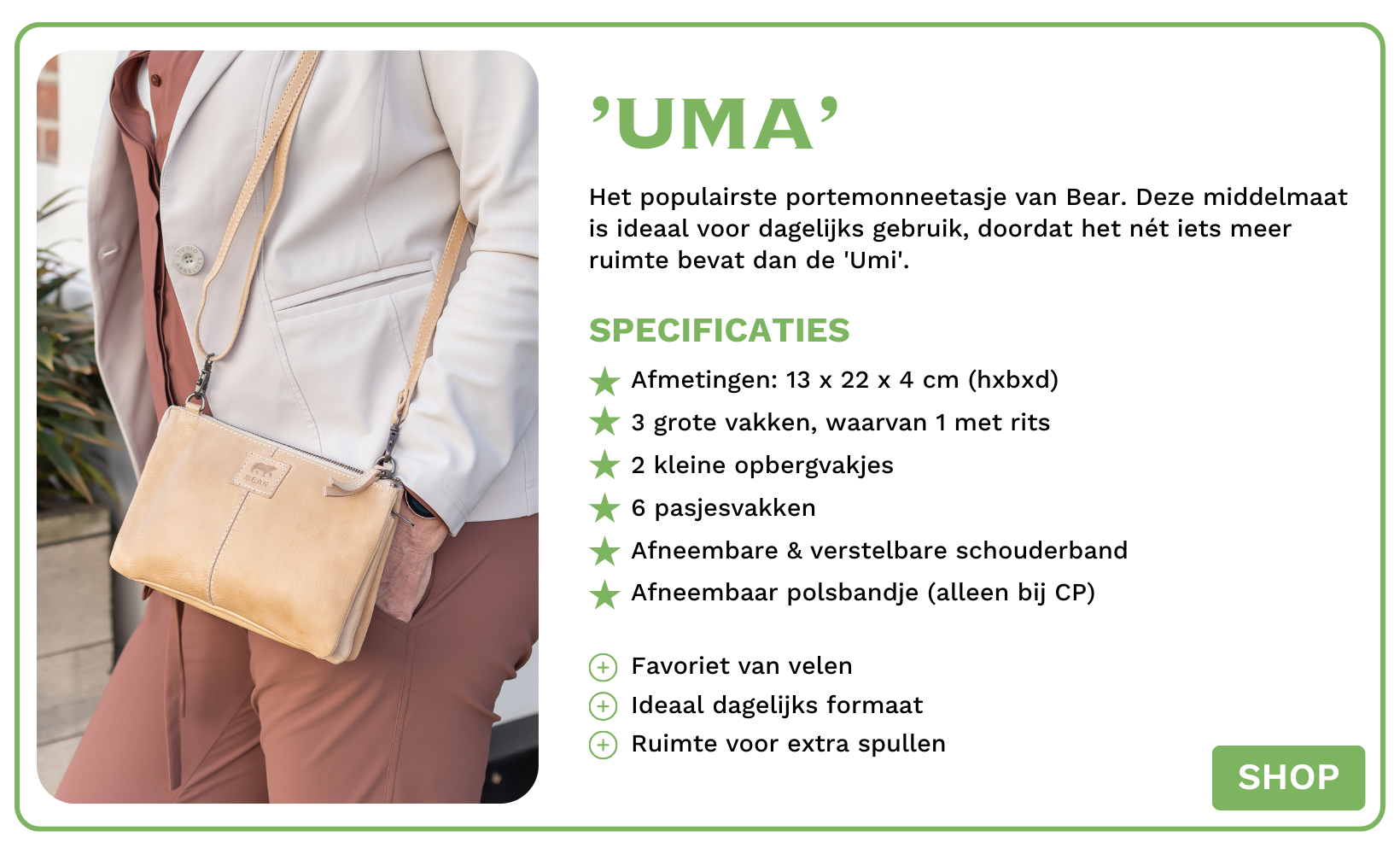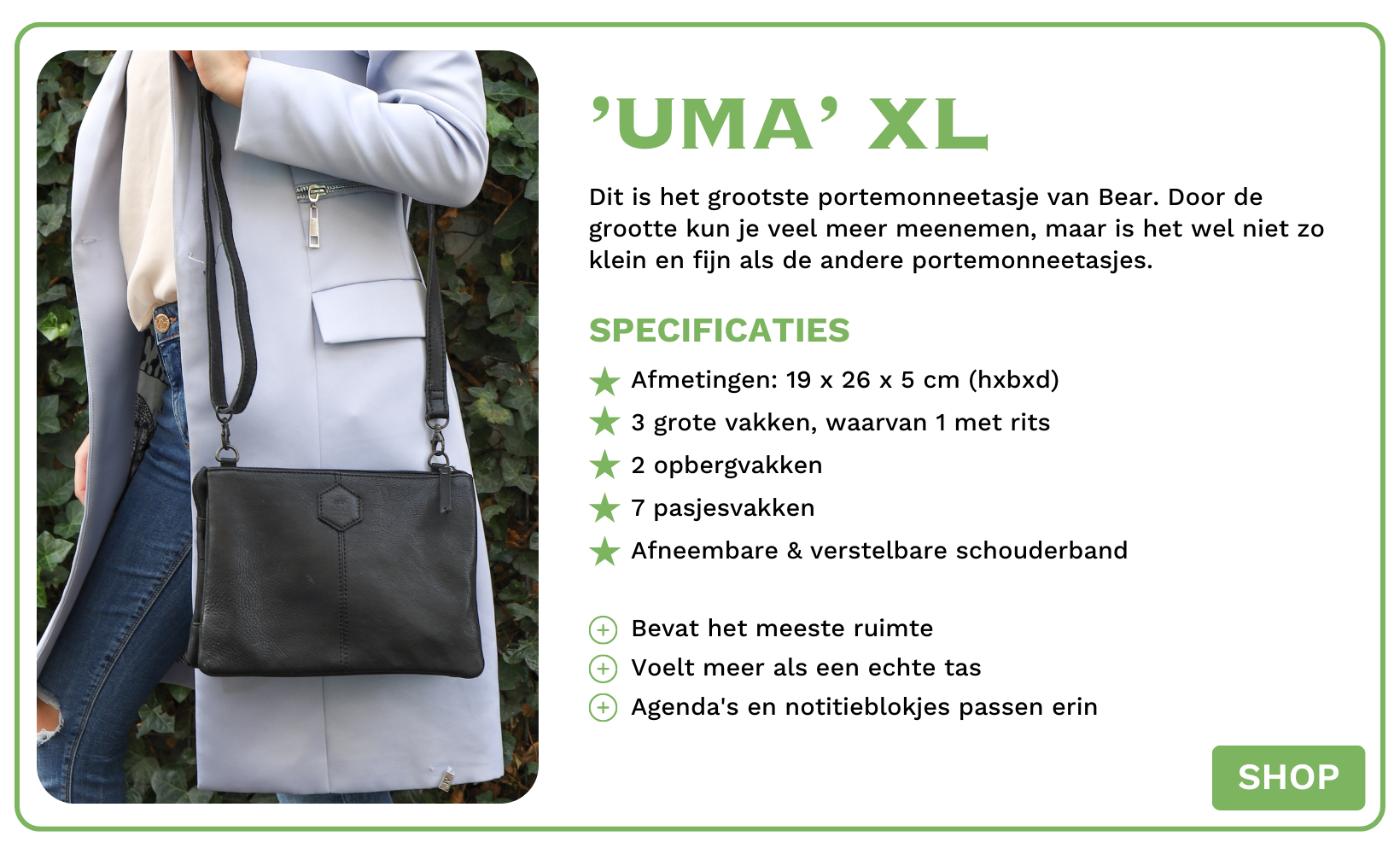 Other purse bags
Would you like a nice purse, but don't like the 'Umi' and 'Uma'? We have many more wallet bags in all shapes and sizes. These come and go and differ per collection and season. Check out what else we have.

Do you have any questions? Contact us and

we will be happy to help you.